Pebble Beach Golf Packages


Pebble Beach Golf Packages provide an easy and convienent way to get you on the courses you want to play at an affordable price.
Customized packages often include lodging, meals, airport transfers, valet services, dinner reservations and access to spa treatments and often to swim and racquet clubs.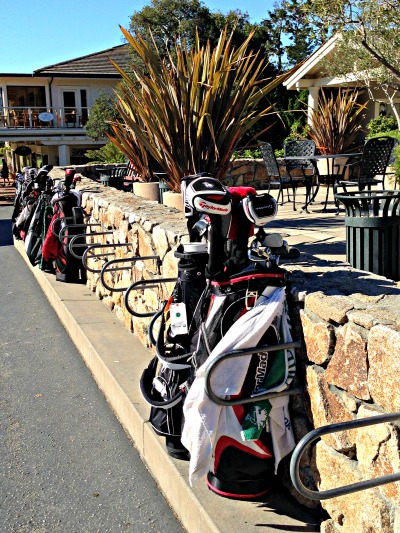 Pebble Beach Golf Packages


If you have the resources, the Pebble Beach Resort offers a spring and summer package as well as a fall and winter package that includes 2 nights at the Inn  At Spanish Bay and 2 rounds of golf at Pebble Beach and one round at either Spyglass Golf Links or the Links at Spanish Bay. If you can extend your stay, an additional 25% discount is offered.
Prices are around $2100 fo the spring/summer offer but are more appealing if you can wait for fall/winter offerings when the weather is actually better and you can realize a $300 savings plus an additional $100 resort credit.
Occasionally, limited time Pebble Beach Golf Package special are soffered during the year.
For one select week in July, 2014, the resort is advertising a 4th of July holiday special that includes a two night stay at the Inn at Spanish Bay at $425 a night, and includes two $50 vouchers for breakfast at Roy's or Sticks at Spanish Bay. It also includes a round of golf at the Pebble Beach Lodge, Spyglass golf course or at the Links at Spanish Bay. The offer also includes a complimentary round of golf at the Spanish Bay Links on the second day of your stay.
Since a round of golf at the Pebble Beach Resort is close to $500, this appears to be an exceptional offer saving you hundreds of dollars if your schedules allow. You save dollars and enjoy a very romantic escape to one of the most beautiful places on earth.
These specials can be fleeting, and the details of the offer may change and need to be verified with the Pebble Beach reservations office.
Internet Golf Packages


On occassion you will find fabulous deals on online sites that offer packaged golf accommodations. Sites like www.golf zoo.com, offer 3 day packages starting at $789 per person based on double occupancy, that include a day on Pebble Beach, a day at the Spyglass course and another day at the Spanish Bay Links.
Many of these online booking agencies include resort fees and taxes in their quotes.
These offers often have changing requirements, so check carefully before you decide to complete your plans. We make no guarantees of prices or services from online agencies mentioned on these pages.
It's important to know that you can save dollars by booking accommodatiions outside the Pebble Beach Resort but you are required to stay at least two nights at either the Lodge at Pebble Beach or at The Inn at Spanish Bay regardless of the agency that you use before you are granted access to any of the Pebble Beach golf courses.