Pebble Beach Food and Wine Festival is a Must-Attend Event


The Pebble Beach Food and Wine Festival held every year in April at the Pebble Beach Resort, is a food fashionista's dream come true.
Many describe this as a food experience of a lifetime, and it only comes once a year.
The event has been held in a huge 60,000 square foot white tent just a 1/2 mile from the Pebble Beach Lodge early every April since 2008. This event has become more and more popular and something people travel for hundreds of miles to experience what many say is an event not to be missed.
World Famous Celebrity Chefs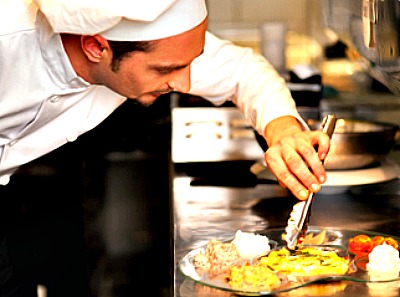 Celebrity Chefs Prepare Unique Dishes For You!
One hundred premier and world class epicurian celebrity chefs arrived here for the  April 2014 event. Joining them in the festival were 250 wineries, many from Monterey, bringing the best of what has become a new epicenter for the growing and appreciation of local wine.
Food And Wine Like You Have Never Experienced!


Prosciutto Appetizer!
Twenty Two Wine Seminars, Fifteen Dining Experiences and Eight Cooking Demonstrations


If you can stay at Pebble Beach or nearby in Carmel, Pacific Grove or Montery, take advantage of the several days of seminars and special events. What could be better for those who love food, romance and the spectacular ocean scenery  everywhere you turn.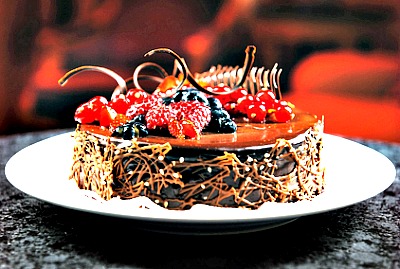 Dozens And Dozens Of Desserts For You To Experience
The cost to attend this event and be part of an unforgettable food experience can be a bit expensive depending on how many of the special events you choose to attend. 
There are shuttle services from all of the resorts at Pebble Beach and your only minutes away from the event no matter where you choose to stay.
Remember this is an annual event and there are often long lines to get a ticket, so spend a few days and enjoy the best of the Pebble Beach Food and Wine Festival and then explore Carmel, Monterey or Big Sur.
Maybe visit the Monterey Bay Aquarium, or drive down the coast to the incredible meeting of land and sea in Big Sur or take a short hike at Point Lobos State Reserve.
Watch the trailer from the April, 2014 event and get your tickets next year here:
Foodie Magazines Love It!


Prominant foodie magazine and major publications like Zagat, Haute Living Magazine, Carmel Magazine, The Los Angeles Times, The New York Post and  San Francisco Chronicle and many more all all careful to keep their readers aware of these events so expect to see people from around the world.
Part of An International Celebration


The Pebble Beach Food and Wine Festival is part of a world wide tour that includes:
The Taste Of Vail Colorado
The World Gourmet Summit In Singapore
The New Orleans Wine and Food Experience
And more ...
Pebble Beach Food And Wine Supports Charities


The Food and Wine Festival was organized not only to celebrate the best wine and food  in the world, but to also support charities in the local area including:
The Boys and Girls Club of Monterey
The Berkley Foundation
Voices For Children
Get Out Your Calendars!


The next pebble Beach Food and Wine Festival will be here again before you know it.
Making reservations in April can be tough since this is when Pebble Beach sees some of the best weather of the year, so book early, make your plans, and be sure everything is set for this event next year. You won't be disappointed!
Romantic Carmel Coast Home > Pebble Beach Food And Wine Festival