Spa At Pebble Beach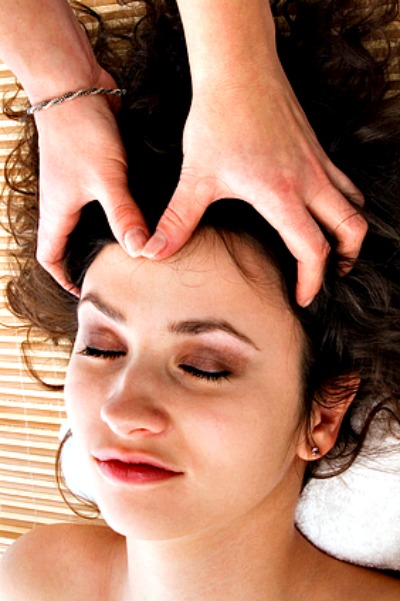 The Spa At Pebble Beach is a place for those who enjoy pampered perfection. 
The Spa And Salon At Pebble Beach ... A Perfect Place For A Wedding, An Anniversary, Or A Massage By Firelight


If the sound of pounding surf, long walks on the beach and imaginative cocktails haven't push away months of stress, consider a couples massage in the Fireplace room followed by 30 minutes of uninterupted peace and tranquility. Spend the entire day and viist the sauna, get a deep body scrub or plan some extended time in the steam room.
Most are at least a little concerned that this Mediterranean oasis will be filled with an uptight cliental and that the services are well ...over the top expensive. 
In truth, this spa has is a very relaxed and laid back vibe that is noticable as soon as you walk into the front door. There is no pretense, the service is impeccable, and the surroundings are immaculate and quiet. The lights are subdued and voices are keep low to enhance your experience. There are even places where no talking is allowed at all.
Try it! Spend some time in the Conservatory Room with a blazing fire ring in the middle of the room, where there are ample warm blankets and a discrete sign that says "No talking please."
Your welcomed as you enter the Spa with a fluffy robe and then escorted to a huge locker area with everything you might need ... deodorant, toothpaste, hairbrushes and hair dryers. If there is someting you need, the staff is diligent to make sure your experience here is all that you expected. 
It is expensive but everyone seemed more than happy because of the scope and selection, and total full day experience that most have never had access to before.
The Pebble Beach Spa is gigantic with 22,000 square feet of structure designed with your total relaxation in mind. Fifteeen massage rooms, five facial rooms, and a makeup room are at you beck and call.
As you find yourself approaching total and complete relaxation, step into the Signature Shower or Ionization Rooms for another dose of pure bliss.
Don't forget that the outdoor pool, heated to 82 degrees is just waiting if you want a quick and refreshing swim.
The Spa at Pebble Beach has been called one of the best spas in the world. We think once you visit here you will agree!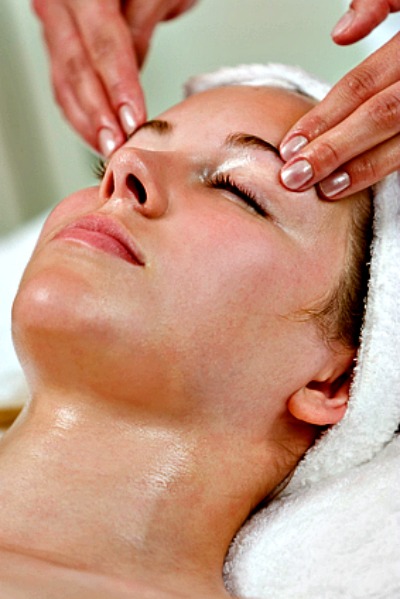 The Spa At Pebble Beach Has Everything!


This world class Spa at Pebble Beach has everything!
If you arrive as a couple, enjoy the house Mimosa and then consider the Couples Massage for $330, followed by another 30 minutes in the Relaxation Suite  where you can continue to ease your stress in total privacy
If your part of a wedding celebration, complete hair and makeup is available for you and your bridesmaids
If you are a golfer, make sure you check into the Golfers Foot Renewal Massage or the Golf Warm Up or post golf therapy regimes. The Sports Bodywork will take out those knots and increase your range of motion just before that long day on the links
If you need to relax for the entire day, start with the Water Experience and in a soaking tub with 16 shower jets, then relax with a "Classic Massage." Sit for awhile with a warm blanket in the Conservatory Room in front of a huge central fireplace where no talking is allowed. Stop by the Inhalation Suite or maybe summons the Esthetician or Accupressurist for custom attention. Stop in at the Signature Juice Bar and Cafe where  you can enjoy a smoothie or salad to quench your hunger
If you need a steam room or sauna or even a jacuzzi it's here ... just ask
Complete Your Day At The Pebble Beach Spa With A Swim

 
After a full day at the Pebble Beach Spa you will be renewed and feel as light as a feather. Complete your day with a few laps in the huge swimming pool that is always kept at 82 degrees ... it's wonderful!
The comments are almost all the same when any discussioin about the Pebble Beach Spa comes up ... "just go"  Yes it cost a bunch, but if this is a couples escape or an anniversary, or a birthday or a wedding, the time here is more than worth it ... it just is!
The Spa At Pebble Beach
Reservations 831.649.7615
Return To Top Of Page Spa At Pebble Beach