Carmel California Travel Tips and Tricks
We Would Love To Hear From You!
Keep up on the latest news and events from the California Central Coast! Add your images and favorite stories ... tell us about that perfect place to stay or the unbelievable dessert you had at your favorite restaurant.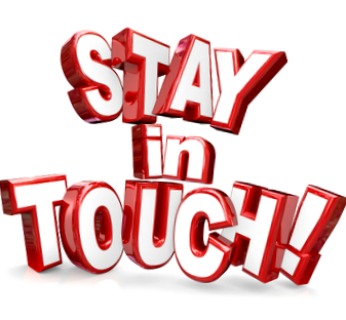 Carmel Ca... The most romantic getaway you could ever dream of!
Uncover what's new, the best places to go and see while visiting...
DIscover a new quaint restaurant everyone's talking about and enjoy special moments together along the Carmel Coast.
This Romantic Carmel Coast Blog keeps you up to date with the latest postings on this website and what's new in Carmel.
You can easily subscribe to the Carmel Ca Blog by a (no e-mail address necessary), by RIGHT-clicking on the orange RSS button (you will find this at the top of the right column) and then copy-and-paste the URL of this site's RSS feed into your RSS reader. OR...
Or click on the Google, My Yahoo!, My MSN, or Bloglines button if you keep a personalized home page there.
Favorite California Honeymoon Packages on the Carmel Coast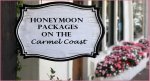 Our favorite California honeymoon packages and getaways let you enjoy the very best that the Carmel coast has to offer. After the big day, the Carmel coast is the perfect romantic escape.
Continue reading "Favorite California Honeymoon Packages on the Carmel Coast"