Monterey Bay Aquarium Discount


You may just get lucky because Monterey Bay Aquarium discount tickets are often available for those who know where to look.
These tickets can be expensive at the door. Adults at the time of this writing go for $35 for adults and $22 for children
Many hotels offer multiple day discounts and members of the military or visitors staying with residents of Monterey County can enjoy healthy discounts as well!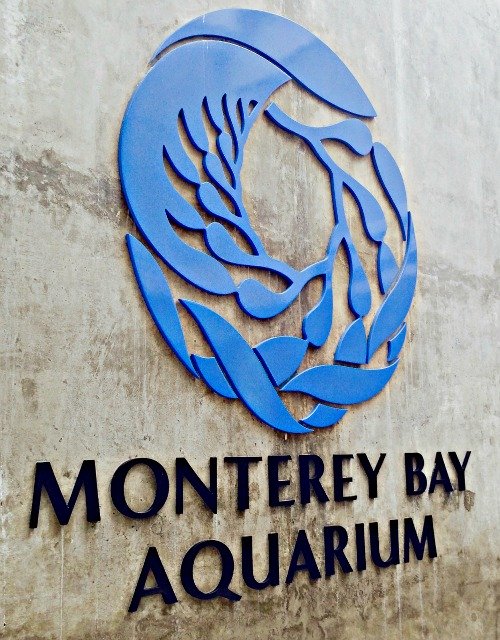 Entertainment Books Save You Big Dollars


One of the best ways to save money when you travel to the Aquariun is to buy an entertainment book. Fifteen dollars or less (seasonal) gets you lots of local discounts plus $5 off each Monterey Bay Aquarium ticket.
Check with your friends. Many have the book already but won't be able to travel to Monterey and would be happy to share.
AAA and Military Discounts


Your visit to the Monterey Bay Aquarium will likely be a wonderful experience and will be even better if you take advantage of the many discounts offfered by AAA and for those in the military.  
AAA offeres Monterey Bay Aquarium Discount tickets for a discount of about $2 for each ticket which can add up quickly if your group is large.
If you are active or retired military you can save $2 off each adult and child ticket but you need to go to your local military base headquarters to obtain.
Monterey Bay Aquarium Discounts For Members


If you visit the Monterey Bay Aquariun at least two times each year, an aquarium membership can save you substantial dollars ... especially if you have a large family.
The savings will vary, but consider that a family of two adults and three chiuldren can save about $60 and get free return trips during the year. Since the Aquarium changes its feature events during the year, you have free access to all the new exhibits and special shows.
Student And Senior Discounts


As long as you have the needed ID, students and seniors over 65 can save $2 off their tickets as well.
Resident Monterey Discount Tickets


At certain times of each month, Monterey Bay Aquarium discounts are available to locals who can get free tickets for up to 6 or 8 people through the Monterey County Public Library. Then residents can bring their non-resident relatives for substantial savings. So, if you have any local connections, ask them to look into this for you.
The aquarium also has free days for locals (they must bring a utilities bill or some such as proof.) The date schange, so take a look at he Monterey Aquarium website for specifics.
Craigs List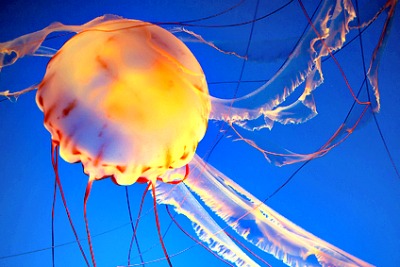 Even better prices can be obtained thu Craigs list. Be cautious and make sure you are dealing with reliable and trustworth parties. Here are a few ads I saw in the Monterey newspaper mid week;
6 MONTEREY BAY AQUARIUM Discount Tickets - $90 (monterey )
I have 4 Extra Tickets that are not going to be used. Good for anyone to use.
$15 for Adults and $10 for Kids
6 tickets to the monterey bay aquarium good through June 2014 will let go for 90 today great deal, general admission good for any1 . first come first serve. text or call me 
Hotels, Inns, And Bed And Breakfast Businesses That Offer Discounts


The Aquarium has teamed up with reputable hotels, motels and bed and breakfasts to offer Monterey Bay Aquarium Discount tickets by combining lodging and admission tickets. These tickets are valid for two consecutive days at the aquarium at any time of the day.
Tickets and packages can only be purchased through the hotel, so please contact them directly for more information.
This option may be the best of all, since the Aquarium is so big it can be a struggle to see it all in 1 day and the number of families attending increase significantly after lunch and can be crowded. The better choice is to go on two consecutive mornings.
It;s much more likely ythat tou will have a better experience and save enough dollars for a hearty meal on Cannery Row.
If you in the romantic mood I recommend these restaurants on or just off Cannery Row
There are over 50 Hotels, motels, bed and breakfast and Inns in the Monterey Bay area and beyond that offer these discounts. The following are a few of those that are recommended.
Check the Monterey Bay Aquariun website for a complete list.
Casa Palmero, Pebble Beach
1518 Cypress Drive
Pebble Beach, CA 93953
InterContinental The Clement Monterey
750 Cannery Row
Monterey, CA 93940
L'Auberge Carmel, Relais & Chateaux
Monte Verde Street
Carmel, CA 93921
Asilomar Conference Grounds, Pacific Grove
Pacific Grove, CA 93950
Casa Munras Hotel & Spa, Monterey
700 Munras Avenue
Monterey, CA 93940
Embassy Suites, Seaside
1441 Canyon Del Rey
Seaside, CA 93955
Hyatt Regency Monterey Hotel & Spa
1 Old Golf Course Road
Monterey, CA 93940
Monterey Marriott
350 Calle Principal
Monterey, CA 93940
Bernardus Lodge and Spa Carmel Valley
415 West Carmel Valley Road
Carmel Valley, CA 93924
Monterey Plaza Hotel & Spa, Monterey
400 Cannery Row
Monterey, CA 93940
Portola Hotel & Spa at Monterey Bay
2 Portola Plaza
Monterey, CA 93940
Bay Park Hotel
1425 Munras Avenue
Monterey, CA 93940
Carmel Mission Inn
3665 Rio Road
Carmel, CA 93923
Carmel Valley Ranch
1 Old Ranch Road
Carmel, CA 93923
Comfort Inn At Monterey Peninsula Airport
1200 Olmstead Road
Monterey, CA 93940
Monterey Bay Travelodge
2030 North Fremont Street
Monterey, CA 93940
Pine Inn Carmel
Ocean & Monte Verde
Carmel CA 93921
Seascape Beach Resort Monterey Bay
1 Seascape Resort Drive
Aptos, CA 95003
Monterey Bay Aquarium
886 Cannery Row
Monterey, CA 93940
(831) 648-4800
Romantic Carmel Coast Home > Beach Travel Deals > Monterey Bay Aquarium Discount