Ripplewood Resort Big Sur
The Ripplewood Resort Big Sur in central California, offers travelers to this once bohemian refuge for big city writers and artists, an escape under centuries old redwoods and gnarled oaks. 
You might plan a visit here in the spring when winter rains bring renewed energy to the usually placid Big Sur River that winds it's way down past this resort to the Pacific Ocean a short distance away.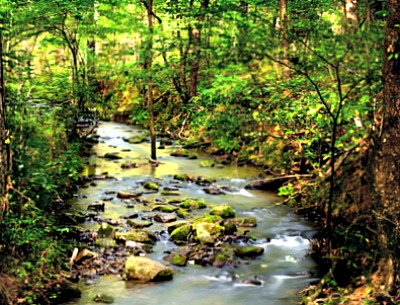 The Meandering Big Sur River
17 Cabins In the Hills and Right By The Big Sur River


If you have traveled to the Big Sur Coast looking for a romantic and rustic destination where your pocketbook isn't emptied up by a one night stay at the Ventana Inn or the Post Ranch Inn, then the cabins at Ripplewood Resort just might make be a good suggestion for your short list.
In 1920 this area used to be known as the Old Coast Trail. The new highway was completed in 1938 and was built by prisioners from San Quentin near San Francisco.
Trip Advisor awarded the Ripplweood Resort Big Sur the Certificate of Excellence in 2013 and in 2014.
Nestled into the hilsides above the Big Sur Highway one side and on the banks of the Big Sur river on the other, these 1930 ish era cabins with knotty pine walls and small kitchenettes, are rustic and worn, but somehow most who stay here don't seem to care. They come here to relax, and they favor the sounds of a gurgling stream at night while you sleep and the romantic crackling and popping of a wood fire in a pot bellied stove. 
Wake up here in the morning and step outside just off your deck. Take a long look at the ancient redwoods and twisted oaks that seem to be everywhere you look, and your senses become alive and you begin to feel what relaxation actually feels like and why the locals call this home.
Most of these cabins at Ripplewood Resort Big Sur have decks and fire pits in front of the main front deck for roasting marshmellows and smores in the evening. The cabins here are well spaced to allow for your privacy and are much nicer than others in Big Sur where the cabins are newer and have more amenities but are packed pretty close together.
There is a small grocery store and cafe and lots of beautiful flowers in planter boxes filled with summer flowers and pink hydrangeas. There is no WiFi in the cabinsbut so what ...you came her to get away so use the wifi in the cafe if there is an emergency.
These cabins are affordable compared to most other accommodations in Big Sur, but be sure to book ahead at least 6 months in advance to get the cabin of your choice.
Romance Right Along The Rivers Edge!


Nine of the cabins or "cottages" as they are called in the resort map, are set perfectly along the Big Sur River. These have been described as cute, charming, rustic, but they have location, location and location. 
These are the most preferred cabin/cottages:
Deer and turkeys are often seen foraging among the river cabins and are friendly to visitors especially if you happend to have a granola bar in your pocket.
Ripplewood Resort Big Sur ... What Should I BringTo This Rustic Escape?


Since a hamburger in Big Sur will set you back about $15 and a full meal at a nice restaurant will likely total $100 or more for two, the savings of cooking your own simple meals or cooking over the firepit flames here is a smart plan.
While each of the cabins here have the basic pots and pans, silverware and general cooking supplies, if makes good sense to bring your own towels, spices and maybe some fireword. You might also bring some bug spay in case you get easily unnerved by a small bug or two.
If you do venture out be sure not to miss the best of Big Sur.
If You Love Pancakes and Hash Browns From Scratch ... Be Sure Try The Ripplewood Resort Big Sur Cafe For A SatisfyingBreakfast
Before You Hit The Trail


| | |
| --- | --- |
| You Gotta Try These! | Hash Browns From Scratch! |
The Ripplewood Resort Big Sur Cafe opens at 8AM and serves the best blueberry pancakes and skillet hash browns around. 
New items introduced this summer are the:
Pfeiffer Omlette with bay shrimp and onions and cilantro
Carne Asada soft tacos
A New Tostada salad
The cafe is very relaxed with large spool tables outside and white plastic chairs.
Lunch is offered until 2 PM 
How Do I Find This Escape Place?


Ripplewood Resort Big Sur
47047 Highway 1
Big Sur CA, 93920
831.667.2242
Return To The Top Of This Fernwood Resort Page To Read More About Cabin #9 Again