Carmel Day Spa as a Romantic Retreat for Two
A few hours at a Carmel day spa can be a wonderfully relaxing experience that eases your mind and relaxes your body. You have probably heard it from those that are frequent visitors to their local spa, and how they describe the relaxation they feel after a few hours of pampered attention. 
When you consider the physical and psychological value of setting aside some time from whatever schedule you had planned, to pamper yourself a little, you might wonder why you waited.
Whether it's a short time at the spa or a full day, it's likely you will emerge from this experience more calm, relaxed and inspired.
Fortunately, there are many choices in Carmel and Carmel Valley to help you accomplish what many would say is a very necessary escape.
Try Something Different ... The Refuge Spa
The Refuge Spa is a new addition to the approach of total body relaxation. Located in Carmel Valley, this surprisingly affordable day spa experience will very likely cause you to rethink how you approach that total body relaxation that has become a staple in our busy lives. It's probably unlike anything else you have experienced.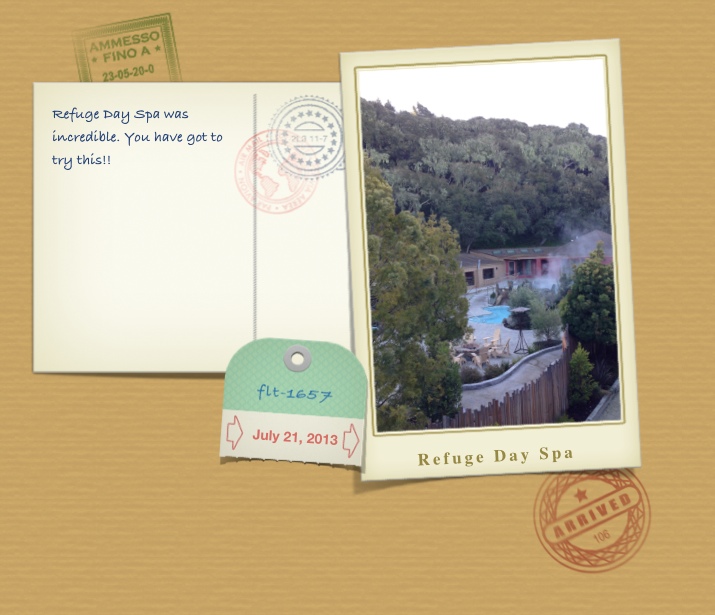 Carmel Valley Ranch Aiyana Spa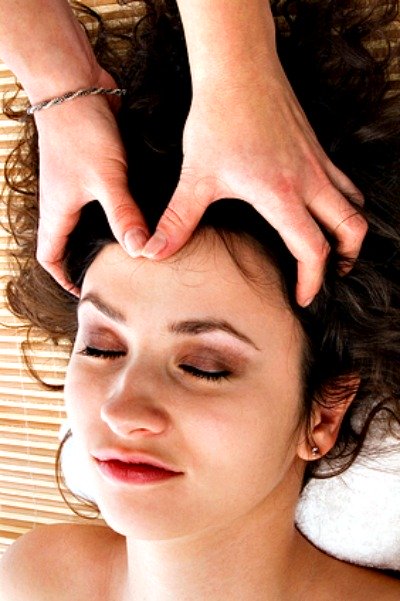 Not very far down the road a little deeper into the Carmel Valley, amidst hundreds of acres of oak forested beauty, another Carmel day spa experience is waiting, and this time, the spa is within the gates of the famous Carmel Valley Ranch. This is a wonderful place to stay, and also has a wonderful spa known to the locals and visitors alike as SPA Aiyana.
The spa is huge with over ten thousand square feet of space dedicated to your relaxation. Aiyana Spa has eleven treatment rooms and there are also hard to find couples rooms. Here you will find advanced skin care facials, nail care, waxing and oxygen fusion services.
Bernardus Lodge And Spa
Even farther into Carmel Valley about nine and a half miles off the main highway is the well known Bernardus Lodge and Spa. The beautiful grounds of vineyards and surrounding mountains, seem to invite you in to experience a little more.
Here, you can take advantage of their vino-therapy. Don't be afraid to ask ...
There is a warming pool and fireplace to set the stage for the actual massage with dozens of choices beginning at one hundred forty dollars.
You might consider adding a signature service Hot Stone treatment for another twenty five minutes of real relaxation. 
More Spa Destinations In Carmel Valley
In the Crossroads Shopping Center in Carmel Valley right as you turn off the Highway 1 freeway, you will find the Yon Kay Signature Day Spa.

Yon Kay is a huge name in skin care and this spa has a wide variety of men's and women's treatment options. You could choose to try a little Aroma therapy as well as a massage, and then make use of their Ayurveda nutritional services and make up consultation.

You can find them at:

118 Crossroads Blvd 831 625 4410



Just steps away stop in Precision Nails for an extraordinary hand detail with a warm therapeutic paraffin treatment for thirty dollars, or get your nails buffed

... you know you need it!




You can find them in the Crossroad Shopping Center at:

238 Crossroads Blvd  831 620 0454
More Spas in Vintage Carmel-By-The-Sea
If you are closer to the village of Carmel-By-The-Sea, your Carmel day spa visit might include Me Too, a spa luxury hair and nail salon. Haircuts are sixty five dollars and manicures are thirty two dollars.
You can visit them at:
Mission and Eighth Avenue  831 625 5008 
If your looking for a massage close in town you might try the Vagabond House in Carmel-By-The-Sea. One hour massages are one hundred dollars.
You can make an appointment at:
831 624 7738
Romantic Carmel Coast Home > Things to Do in Carmel > Carmel Day Spa